1967-1972 GM Truck VIN Decode Diagrams for USA and Canada
Our 67-72 Series 10-30 GM truck decode diagram PDF's are the cool VIN decode diagrams as found in various GM manuals and literature which may contain errors, omissions and contradictions depending on which manuals your are looking at! We have produced corrected and updated versions based on our research. Click on the thumbnail images to download:
Individual listed 67-72 VIN Decode Diagram PDF's:

Combined PDF's of the above individual VIN Decode Diagrams: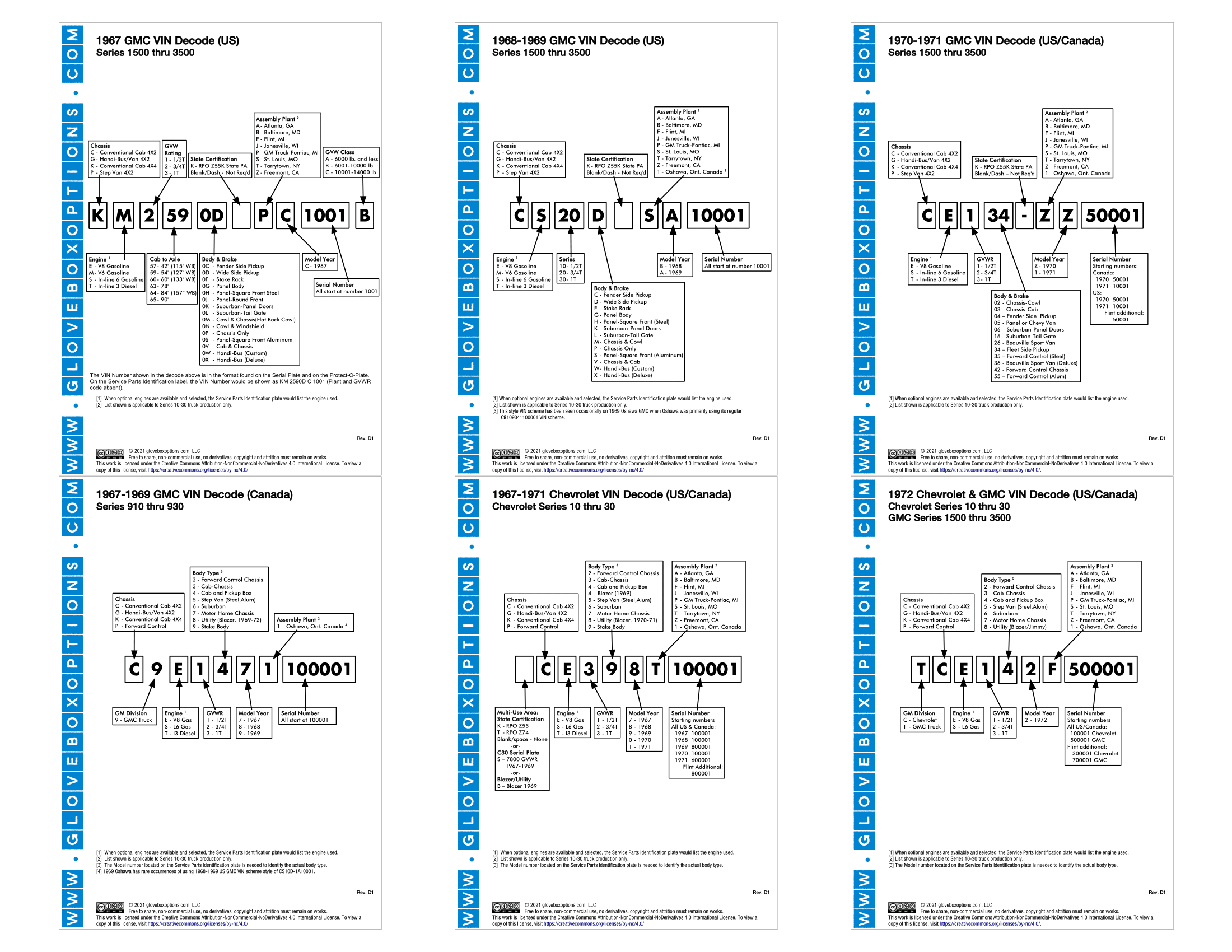 We also have these same VIN Decode Diagrams listed in the Blog section of our website located here: Blog Decoder Diagrams

.